Kindred Beings, Dr. Sheri Speede
Enter a world of tender friendships, staunch loyalties, violent jealousies ~ and enduring love!
"All who read this book will be deeply moved! How fortunate for Dorothy and the other orphaned, captive chimpanzees – and for those of us who care about them, passionately – that there are people like Sheri Speede who risk their health, and work for a pittance, to rescue them. Sheri's words will bring a tear to all but the hardest of hearts. And a lot of smiles as well!" – Jane Goodall, Ph.D., DBE founder – Jane Goodall Institute & UN Messenger of Peace
Order Your Copy Today!
Kindred Beings is the grand prize winner of the Southern California Book Festival!  Dr. Speede will be honored at an awards ceremony Fri, Oct 18th in Los Angeles, CA!
In September 2008 Dorothy, a female chimpanzee in her late forties, died of congestive heart failure at Cameroon's Sanaga-Yong Chimpanzee Rescue Center. A photo of Dorothy's funeral, in which Dr. Sheri Speede was cradling Dorothy's head while her family of chimpanzees looked on, went viral after being published in National Geographic. The image was subsequently covered in hundreds of media outlets on television, in newspapers, and on blogs, deeply touching people around the world while showing once and for all that animals do indeed have feelings.
Dr. Sheri Speede is the founder/director of In Defense of Animals-Africa and Sanaga-Yong Chimpanzee Rescue Center. Now she gives us KINDRED BEINGS: What Seventy-Three Chimpanzees Taught Me About Life, Love and Connection, a touching and scientifically compelling memoir that follows the chimpanzee's life from the time Sheri met her while Dorothy was tethered on a chain at Luna Park Hotel in 1999 until her death nine and a half years later at Sanaga-Yong Chimpanzee Rescue Center.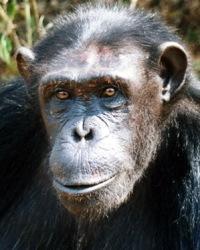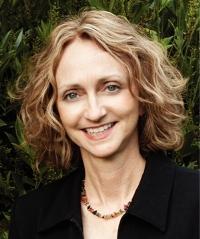 In Kindred Beings, Dr. Speede describes her relationships with Dorothy and other chimpanzees she comes to know and love, and their relationships with one another. She demonstrates that chimpanzees, like humans, are capable of a broad spectrum of emotions. Dorothy was consistently kind, gentle and forgiving. Along the way, Dr. Speede candidly reveals her own struggles as a stranger within a country and culture that were so different from what she had known.
Books like Kindred Beings, which bring attention to the complex emotional lives of chimpanzees, can increase concern for their struggle to survive. But while this is a story about chimpanzees, it is also Dr. Speede's story. Major events in her personal life unfold in her story of Africa and run parallel to the development of Sanaga-Yong Chimpanzee Rescue Center.
"Kindred Beings is both an engrossing African adventure and an inspiring story of how an animal activist has devoted her life to chimpanzees. This fascinating book will forever change how you see chimpanzees – and how you feel about the importance of safeguarding their places on our planet."
– Dr. Marty Becker, "America's Veterinarian"
"Sheri Speede chose to make a difference in the lives of Jacky, Nama, Dorothy and dozens of other apes, and her ability to restore their shattered worlds says as much about Sheri's commitment as the chimpanzees' inner strength. Sheri battled ignorance and apathy and evil, yet ultimately emerged triumphant, perhaps for one simple reason: humanity is not restricted to human beings."
– Douglas Cress, program coordinator of Great Apes Survival Partnership (GRASP), United Nations
"In Cameroon, Dr. Sheri Speede has enabled law enforcement to fight wildlife trafficking by establishing an excellent forest sanctuary where rescued chimpanzees get care and love. Without facilities like hers, animals would suffer lives of abuse or move on into the sordid international trade. Read this book, meet the fascinating chimpanzees, and you'll wish that this remarkable woman could be cloned!"
– Dr. Shirley McGreal, founder of the International Primate Protection League
"Sheri Speede's powerful story shows the reader the broad range of personalities seen in chimpanzees, who are remarkably similar to humans, with complex emotional needs, in rich social fabric and self-awareness. The lesson offered by this book has importance for all earth's animals. It removes the veils of denial, it opens our eyes to the reality that all animals have emotions and experience joy as well as suffering, and it pleads for an end to animal abuse."
– Marilyn Kroplick, M.D., president of In Defense of Animals
Interviews:
The Wall Street Journal, New York NY
The Commonwealth Club, San Francisco CA
Maryanne Live!, San Francisco, CA
Oregon Public Broadcasting, Portland OR
KBOO-FM, Portland OR
OREGONLIVE, Beaverton OR
Author Author, All Classical 89.9FM, Portland OR
Portland Tribune, Portland OR
Rude Awakening, WOCM-FM (9/30), Ocean City MD
Chat With Women, KKNW/KIXI-AM, Bellevue WA
KEPX-FM, Seattle WA
Quirks and Quarks, Canadian Broadcasting Corporation
Good Day Chicago on FOX, Chicago IL
Reviews:
BookPleasures.com ~ "This is a book that views chimpanzees as sentient beings and how through understanding them and their interaction, we can get insights about ourselves. It reinforces the need to rehabilitate these wondrous creatures in an environment where they can thrive and sense their natural gladness of being alive. This book is strongly recommended." Read more…
Once Upon A Book ~ "Kindred Beings is a book that everybody should read. Whether you are interested in animals, in traveling and other cultures or in adventure which first seem impossible to realize, you will be seduced by this story of trust, love and friendship." Read more…
Dad of Divas' Reviews ~ "This was the type of book that keeps you engaged from beginning to end. As someone who always was intrigued by Dr. Jane Goodall and all she did with the primates that she worked with, I loved reading this and found that the journey that Dr. Speede took was both exciting and touching to the heart." Read more…
Examiner.com ~ "Kindred Beings is evidence of Dr. Speede's commitment to positively affecting the lives of these animals and the community in which her sanctuary is home. It's a moving story, but it hasn't ended yet. It's ongoing in Cameroon, at the Sanaga-Yong Chimpanzee Rescue Center."
The Zen of Motherhood ~ "I enjoyed Kindred Beings tremendously. Dr. Speede's love for the chimpanzees that she works so hard for comes through on every page." Read more…
Portland Book Review ~ "The stories Dr. Speede tells are heart-warming, endearing and, at times, heartbreaking displaying her love for the chimps on every page. This is a book, once read, will never be forgotten." Read more…
Books, Reviews, Etc ~ "Once I started to read page one, I was so interested, I couldn't put it down. I love monkeys, so I felt this would be a really good book, and I was right. Monkeys, chimps, apes, they are all so fascinating. I'm sure if you read this book you will find yourself enriched by the author's experiences with chimpanzees." Read more…
Read more reviews on Amazon.com.
Thank you for joining us! ~ BOOK TOUR DATES:
Monday, Sept 9th ~ 6-8pm – The Commonwealth Club, San Francisco CA
Reception:  The Commonwealth Club, 430-545pm
Thursday, Sept 12th ~ 730-930pm – Powell's Books, Hawthorne location, Portland OR
Reception:  McMenamins Back Stage Bar, 5-715pm
Tuesday, Oct 1st ~ 7-9pm – Annie Bloom's Books, Portland OR
Reception:  Sip D'Vine, 5-645pm
Thursday, Oct 10th ~ 7-9pm – The Elliott Bay Book Company, Seattle WA
Reception:  The Elliott Bay Book Company, 5-645pm